GERMAN STANDARDS DIGITAL ASSETS | GSDA


MANAGEMENT


Uta Gruda
Founder GSDA



In 2017 Uta founded the blockchain based company German Standards Digital Assets,GSDA, as one of first digital assets company in Europe and the GCC, and the best combination of classic investment in traditional and digital form. Coming from the IT sector Uta has a vast start-up experience. She has been introduced to hundreds of different projects in 4 continents: Europe, GCC, Asia, Latin America. Also in 2017, Uta added to GSDA the blockchain in Fashion Company JON-CIN

Uta is a strong mental leader. She seeks challenges and enjoys being pushed out of her comfort zone because only then one could experience new businesses, meet new people and motivate oneself to accomplish goals.

BLOCKCHAIN SERVICE






NEWS


Blockchain in Art
NFT & Digital Business



NFTs (non-fungible tokens) are changing immensely the business and investment of digital assets. NFTs are a digital revolution also in the Art. Art does not need a language to communicate, it speaks from itself, is a passion, is a pleasure for all. Art can be a pleasure and an investment. Check out our GSDA NFT Collection today.


JC® is a family business in luxury fashion; it ran beside our digital business. We @JON-CIN® combine our strong passion for unique fashion in traditional form with the blockchain technology in digital form. JON-CIN® new NFT Collections are funny, colorful and unique. Check out ourJON-CIN® NFT Collectiontoday.


GERMAN STANDARDS DIGITAL ASSETS

UNTER DEN LINDEN 74
10117 BERLIN, GERMANY
(2 min from the Brandenburg Gate Berlin)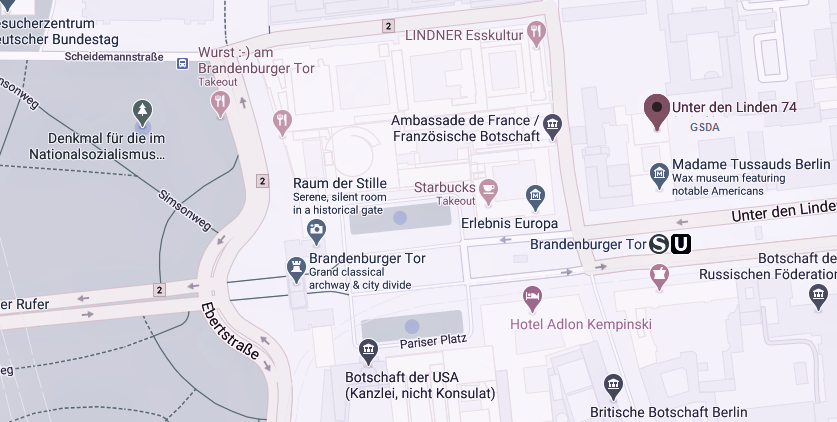 EMAIL: germany@gs-da.eu
INTERNET: www.gs-da.eu
VAT REG. No. 57869135044

2023, ©German Standards Digital Assets